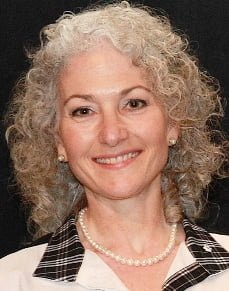 Bonnie Schmidt
Founder and President of Let's Talk Science

I am the founder and President of Let's Talk Science, an award-winning, national charitable organization that I started while completing my PhD in Physiology at Western University. Let's Talk Science helps children and youth fulfill their potential and prepare for their future careers and citizenship roles by supporting their learning and engagement through science, technology, engineering and mathematics (STEM). Let's Talk Science has achieved well over 15 million interactions with children, youth and educators since its inception. 

I am very interested in supporting education systems change and led the development of a series of reports that underscore the importance of engaging youth in STEM education. During 2016-18, I also spearheaded Canada 2067, an ambitious, collaborative initiative to shape the future of STEM education. That project led to international opportunities to support STEM learning, including a project with the Inter-American Network of Academies of Science and ongoing work supporting initiatives in Nepal. Canada 2067 findings, and subsequent reports such as the Climate Action Lab, inform Let's Talk Science's work and showcased the critical importance of youth voice.

An active contributor to the scientific and education communities, I currently serve on the Genome Canada Board of Directors and am a member of the Federal Government's AI Public Awareness Working Group. In 2020 I was a member of the PISA Expert Strategic Visioning Group to the OECD, which set about developing a new vision for the international science test that is administered in 80+ countries.

Notable prior volunteer contributions include Chairing the National Leadership Taskforce on Education & Skills for the Information and Communications Technology Council (ICTC); MItacs Science Policy Fellowship Committee; Ontario Tech University Board of Governors; Ontario Genomics Board of Directors; Founding Co-Chair of the Science and Technology Awareness Network (STAN) and more.

Committed to governance excellence, I completed the Directors' Education Program at the Rotman School of Business at the University of Toronto and acquired ICD.D designation.
Friday Day Two Nov 3rd
CROSS CANADA CHECK UP PANEL: The State of EdTech
Gain Valuable Insights From Canadian and Global Experts on The State of EdTech in Canada